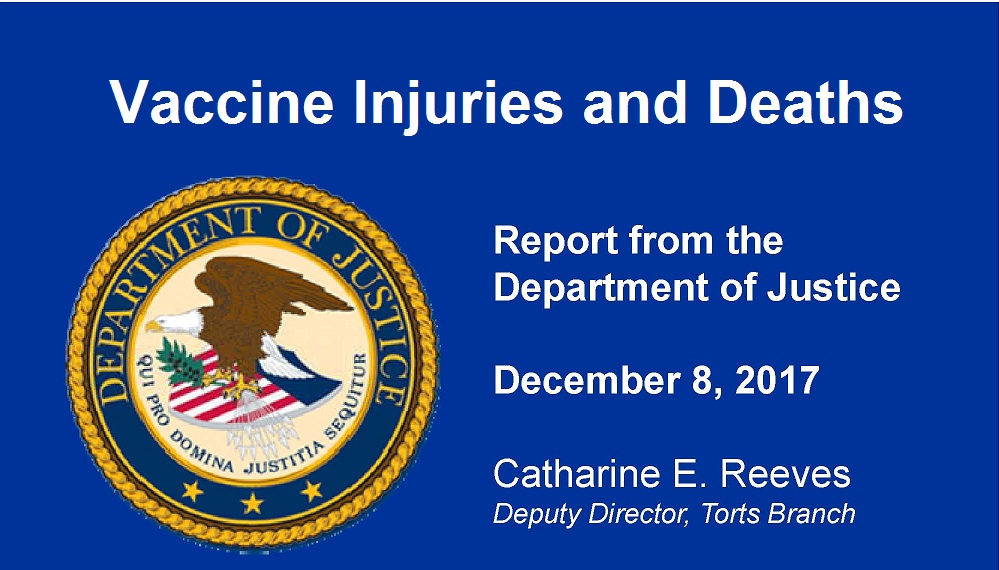 image from Health Impact News
These quarterly meetings include a report from the Department of Justice (DOJ) on cases settled for vaccine injuries and deaths as mandated by the National Vaccine Injury Compensation Program (NVICP).
The NVICP was started as a result of a law passed in 1986 that gave pharmaceutical companies total legal immunity from being sued due to injuries and deaths resulting from vaccines.
Drug manufacturers in the vaccine market can now create as many new vaccines as they desire, with no risk of being sued if their product causes injury or death.