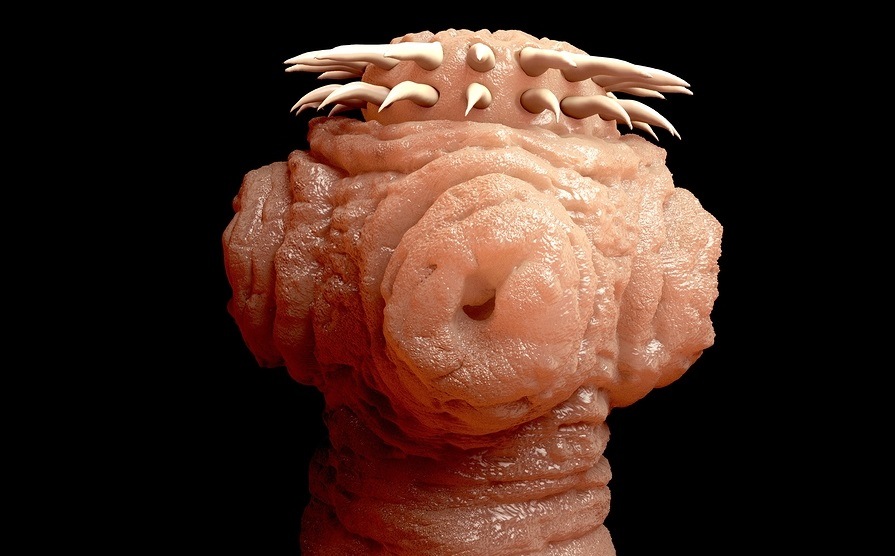 Tapeworm head image: Health Impact News
Although our culture is programmed to think all illnesses are derived from viruses and some bacteria, the USA also has its share of parasite issues. The CDC openly admits this in a May 2017 report on its website:
Outbreaks of a parasitic infection linked to swimming pools and water playgrounds are increasingly being reported to CDC, with twice as many outbreaks in 2016 as in 2014.
Notice the word "outbreaks" is used, not "cases." The outbreaks recorded from a few states with using a recently installed tracking system involved hundreds of cases reported, overflowing into the thousands range.