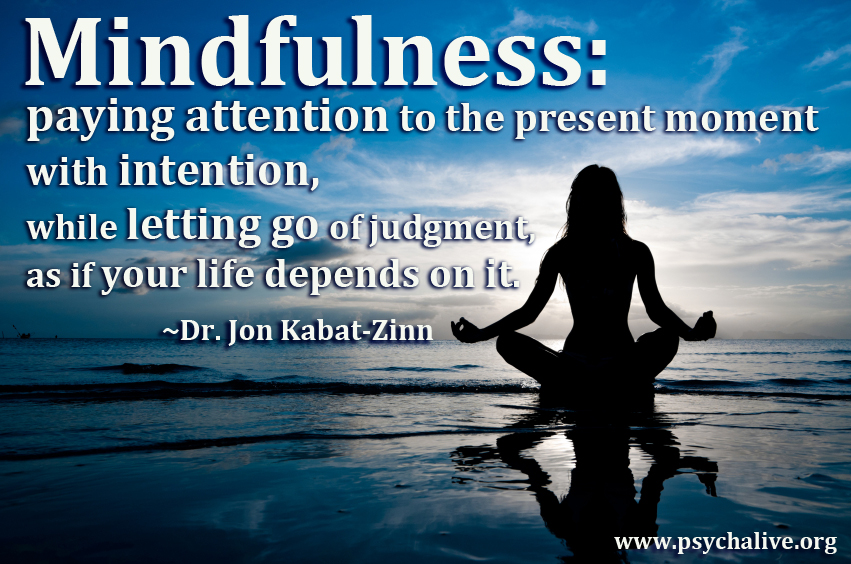 Photo Credit:http://www.psychalive.org/
"Practicing "mindfulness" means you're actively paying attention to the moment you're in right now. Rather than letting your mind wander, when you're mindful, you're living in the moment and letting distracting thoughts pass through your mind without getting caught up in their emotional implications.
You can add mindfulness to virtually any aspect of your day — even while you're eating, working or doing household chores like
washing dishes
— simply by paying attention to the sensations you are experiencing in the present moment."