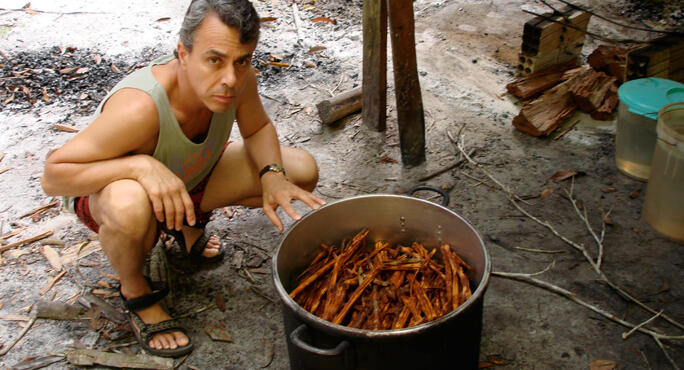 Photo Credit: www.medicinehunter.com/ayahuasca
'True healing puts into order the body, mind and spirit with the past, present and future. What kind of agent or method or formula or treatment can help to effect such sweeping, integrated healing?
I offer for your consideration ayahuasca, a psychoactive potion indigenous to the Amazon rainforest, and the only combinatory vision-inducing agent in the world. Made from the vine Banisteriopsis caapi (often called caapi) and the leaf Psychotria viridis, (known as chakruna) ayahuasca is both a portal to the spirit world, and an enigma that has baffled scientists and anthropologists for centuries.'
Read more...