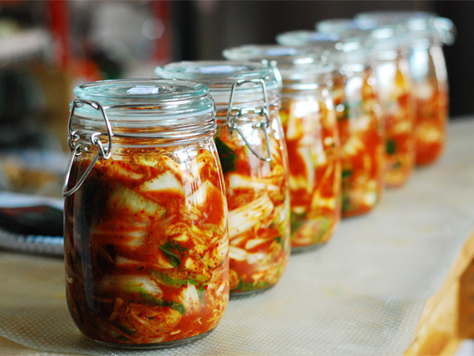 Photo Credit:koreanfoodgallery.com
'Koreans have been enjoying salted and fermented vegetables known as kimchi for about 2000 years. It's typically served with steamed rice at every Korean meal. But this spicy dish is much more than a condiment.
Researchers in Korea just published a comprehensive review of the health benefits of kimchi as a probiotic. In it they cite 130 studies attesting to the amazing healing properties of this humble food.
Probiotics are the good bacteria populating the gut. The human gut contains over 400 strains of bacteria and the mix of different strains in each person is very individual.'
Read more...