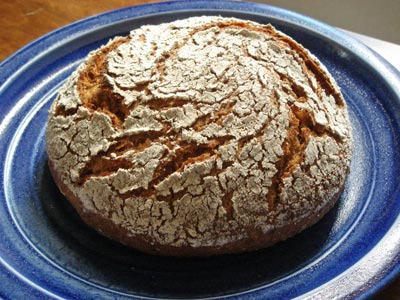 Photo Credit:www.wildyeastblog.com
'New evidence from the Danish Cancer Society Research Center, Copenhagen has confirmed that whole grain foods made from wheat and rye significantly reduce the risk of colon cancer.
The researchers followed 1,372 colorectal cancer patients together with 1,372 matched healthy persons as part of the European Prospective Investigation into Cancer and Nutrition study.
To confirm whole grain wheat and rye consumption the researchers measured blood levels of alkylresorcinols – phenolic lipids consumed almost exclusively from the bran of cereal grasses wheat and rye.'
Read more...