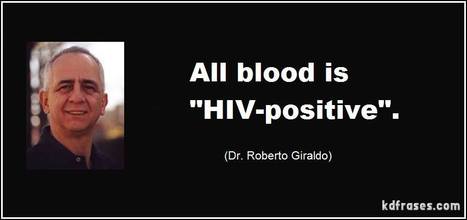 '"I am absolutely sure that no antibody test in medicine has any absolute meaning.
Especially in HIV antibody testing, it is clear that the antibodies that are detected in the test are present in everybody. Some people have them in higher concentrations, and some in lower concentrations, but only when you reach a very high level of antibodies -- much higher than in any other antibody testing -- are you considered to be "positive."
This is a contradiction in terms because in other antibody tests, the lower your level of antibodies, the higher your risk for a symptomatic infection. But with HIV they say you are "positive" only when you have reached a very high level of antibodies. Below this level, you are said to be negative." -- Dr. Stefen Lanka'
Sepp Hasslberger's insight:
AIDS - one of those catchall definitions for what could possibly be wrong with you living in a society where your health is under continual assault, a society where medical intervention is often deadly, where pollution of all kinds is a fact of life and where proper nutrition and taking care of one's own health are considered to be 'an optional'.
Read more...