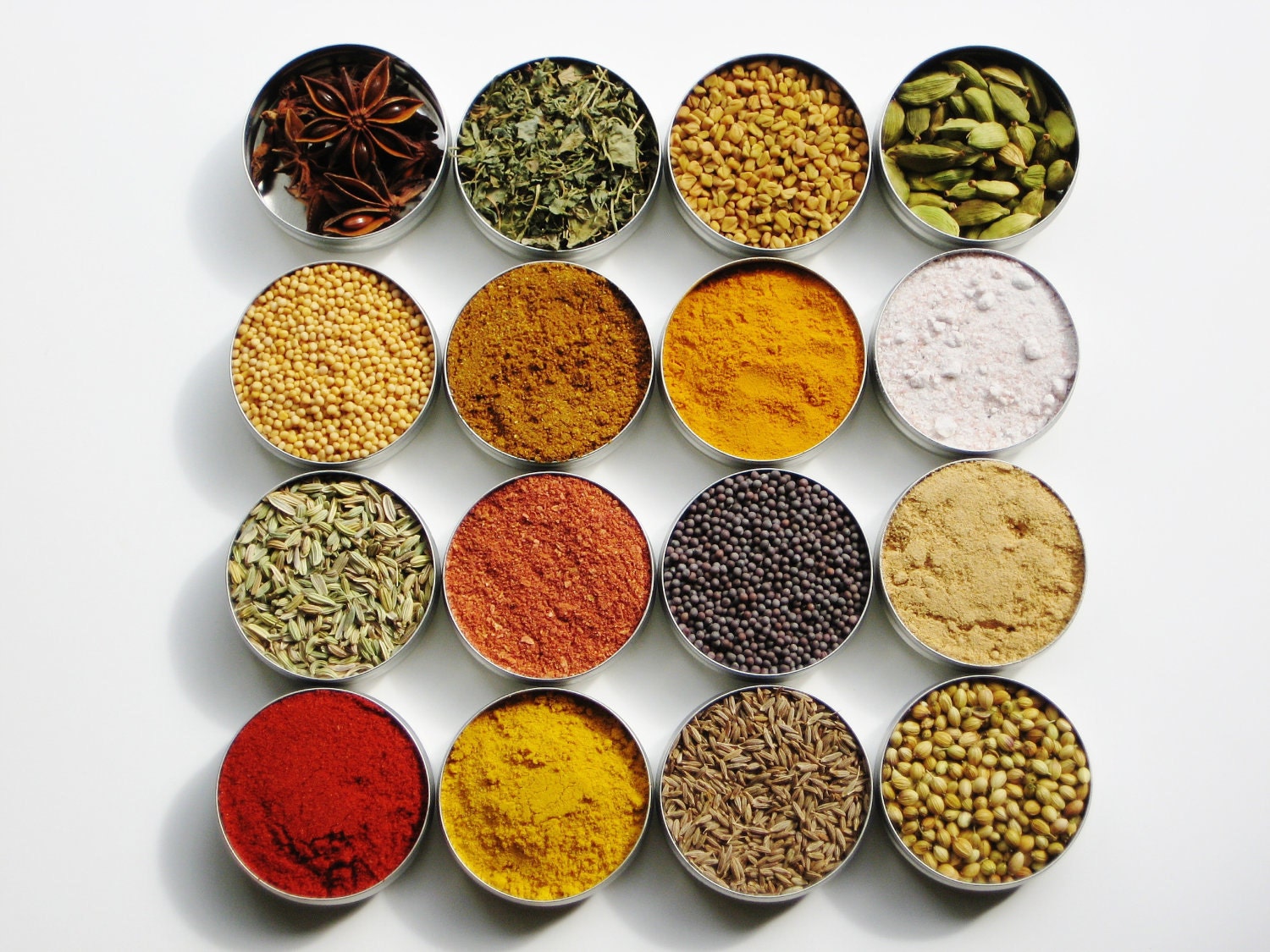 Photo Credit: Esty.com
'Boasting big flavor and health benefits, spices and herbs are similar, but have some small differences. In general, spices are considered to be the aromatic dried seeds, fruit, roots, or bark, while herbs tend to be the leaves of herbaceous plants. Also, spices usually have a stronger flavor punch than the subtler flavor of herbs.
Ancient cultures have valued both herbs and spices for their culinary and medicinal properties since ancient times. Today, plenty of studies have found that compounds in everyday herbs and spices can increase mental function and physical vitality.'
Read more...